Sponsors and Partners
Big thankyou to our 2019 Sponsors
DM Integration join the adventure
SamRandonRacing signs up with Chester based DM Integration for the 2019 season
DM Integration is an amalgamation of over 30 years' experience, dedication, passion, understanding and knowledge in Business Transformation. Their education, support, coaching, facilitation and mentoring will help your organisation reach it's full potential of 'excellence' through your team of people and 'Leadership through Integration'.
https://www.dmintegration.co.uk/
Sam said "Dave at DMi is a passionate racing fan with his horses – so it was easy to persuade to try a different kind of racing."
New partnership announced with Derby based MX Display
SamRandonRacing signs up with Derby based MX Display for the 2019 season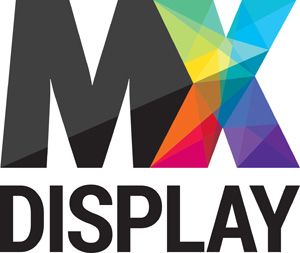 MX Display specialise in the design, production and installation of large format graphics, signage, branding and visual communications. They have much experience of working within retail environments, corporate offices, sporting arenas, visitor attractions, education and events and our consultative approach allows them to tailor the best solution for each project and budget.
Randon said "We are really pleased to welcome the guys at MX Display to our race weekends. I can't wait to see their colorful logo on the car."
Check out their web site here http://www.mxdisplay.co.uk/

Incite Consulting join the adventure
Incite Consulting is a business consulting firm, focused on sales strategy and business development, servicing businesses across the East Midlands.  Incite's logo now appearing on the race car during 2019.
Owner Mark Platt said "It was actually Sam's dad, Neil who made me want to support Sam with his racing.  I work all over the East Midlands and met Neil at a networking event.  With my background working for Ellis Clowes, I have a huge interest in racing.  However, it's being able to relate to Neil, which makes me want to get involved.  We're both working class fathers and I could see how much Neil believes in his son's passion, just like I do for my daughters with their dancing."
Commenting about how the support of local business people can make the difference between Sam being able to race or not, his father Neil says:
"Support from people like Mark, however large or small, not only helps Sam achieve his dreams, but in my opinion, displays how fantastic and family-oriented the local business community is."
More information about Incite can be found on the firm's website http://www.incite-consulting.co.uk/
New 2019 partnership with AVIT media
Two Derby businesses have struck up a business partnership on the racetrack. Photographer Mark Averill has teamed up with the young motorsport team SamRandonRacing in a partnership that has both businesses excited.
"It was an obvious connection in hindsight" said Neil Randon, father and business manager for his racing driver son, Sam.
"Mark is a total petrol head and we recognise the importance of high quality imagery in promoting our fledgling business, but we needed something that stood out. I've admired Mark's work before and I think he has a real eye for detail and can make any event look interesting. His automotive work is outstanding so when we finally met at a Marketing Derby event, it was a very short conversation before a deal was done".
Managing Director Mark Averill said "I am really pleased to have agreed this partnership with Sam. I love my cars and racing so I didn't take much persuading. Seeing my logo on the race car was a real buzz and opens a whole new channel for my business, further building my automotive credentials".
"There's also an element of involvement with Sam's racing career. He's a talented lad yet up against such huge financial hurdles at the level he now races at, so I hope my pictures can capture the excitement and tension of these events and help him find the sponsors to go all the way. "
AVIT Media are a Derby based photographer working all over the UK providing the best in digital and printed photography & images. More information at www.averillphotography.com
SamRandonRacing provide professional hospitality and brand exposure at major UK sporting events.
Twincentric Integration Headline sponsor
It is really good to be able to announce a renewed support agreement with IT company Twincentric Integration.
x
Headline Sponsor Twincentric Integration specialises in providing IT support and services to a range of business, from SME's through to large multi-site organisations. Twincentric offer an extensive range of IT support and services including IT Consultancy, Managed Services, Project Management, Security, Virtualisation and Disaster Recovery.
https://www.twincentric.com/
x
Owner and Managing Director Tony has long been an interested supporter of Sam's racing and was in actual fact one of our first trackside supporters back in our early karting days at Rissington Kart Circuit.