Welcome to SamRandonRacing
Ginetta will be 2019 challenge for Sam
SAM Randon's racing challenge for the 2019 season has been confirmed. The up-and-coming Ashbourne driver will drive a Ginetta G55 car alongside seasoned campaigner Simon Rudd for Team Hard in the GT Cup Championship, which starts with a round at Donington Park next month.
Story by Colston Crawford – Ashbourne News Telegraph
It will be the first season the team will contest the whole GT Cup campaign. Randon had already been confirmed as a full member of the established Team Hard outfit for 2019 after impressing in a number of guest drives for the team last season but they had not decided which car to put him in.
The Ginetta was one in which he competed well when covering for Rudd's team-mate Tom Barley last season. He and Rudd won the Donington round of the Britcar Endurance  Championship outright, a first for the team. Randon also raced one round of the GT Cup last year  in a Maserati.
Rudd won the GT4 class of the Britcar Endurance series in  2018 and has been with the team, founded by former British Touring Car Championship driver Tony Gillham, since they started in 2013.
"For 2019, there was only one option that appealed to me and that was to team up with Sam. He did a mega job when we  raced together last year, taking the overall victory at  Donington.
"We instantly gelled, which for me is such an important attribute when racing as a team. I am sure we will be pushing each other to the limit in 2019!"
"I'm really pleased to be paired up with Simon Rudd this year." said Randon.
"It was an instant spark between us as a pairing last year and we said at the time we hope to drive together again. Simon takes his racing very seriously and with Team Hard behind us we fully intend to win the class."
x
x
Gilham added: "I can't wait to see the pairing get going in the GT Cup. I've known Simon for a long time and I know that he can challenge at the front. 
"Sam made a fantastic impression on the team in 2018 and proved that he is quick in any car he drives. A string of top-level performances in the Ginetta last season proved to me that he can make the jump up the ladder in 2019. This is a great opportunity for all parties to add a new championship to their collection."
Randon is supported by longterm headline sponsors Twincentric Integration and Velocity IT Interim and Consulting, along with Incite Consulting, MX Display, AVIT Media, DMi Integration, Catena Business Networking and the Chequered Flag micro-bar.
DM Integration join the adventure
SamRandonRacing signs up with Chester based DM Integration for the 2019 season
DM Integration is an amalgamation of over 30 years' experience, dedication, passion, understanding and knowledge in Business Transformation. Their education, support, coaching, facilitation and mentoring will help your organisation reach it's full potential of 'excellence' through your team of people and 'Leadership through Integration'.
https://www.dmintegration.co.uk/
Sam said "Dave at DMi is a passionate racing fan with his horses – so it was easy to persuade him to try a different kind of racing."
DMi were particularly interested in accessing the business hub with Team HARD Racing and have already worked together with Sam's sponsor Velocity IT Interim and Consulting.
New partnership announced with Derby based MX Display
SamRandonRacing signs up with Derby based MX Display for the 2019 season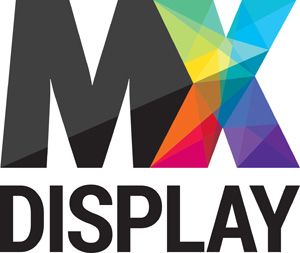 MX Display specialise in the design, production and installation of large format graphics, signage, branding and visual communications. They have much experience of working within retail environments, corporate offices, sporting arenas, visitor attractions, education and events and our consultative approach allows them to tailor the best solution for each project and budget.
Randon said "We are really pleased to welcome the guys at MX Display to our race weekends. I can't wait to see their colorful logo on the car."
Check out their web site here http://www.mxdisplay.co.uk/
Randon back for a full season with Team HARD Racing
Sam Randon (23) has committed his future to Team HARD. Racing for the foreseeable future with both parties currently assessing their options with regards to which series the Ashbourne racer will compete in for 2019.
Randon took part in multiple Britcar races in 2018 which saw him race in both a Ginetta GT4 and a 2016 Toyota Avensis BTCC car.
Randon is excited to work with the Kent based outfit for a complete season in 2019.
"It was an easy decision to sign up with Team HARD for 2019 after such a successful few races with them last season. Despite the number of drivers and cars he manages, Tony has a genuine interest in me as a driver and the team has a real family feel to it.
"I worked with a few different crews last year in Team HARD and they all love their racing and are really dedicated to turning out the cars in the best possible way to win. Winning is clearly important to Team HARD and I want to be part of that."
Tony is delighted that Sam (Randon) has committed to Team HARD despite not finalising which series he will enter in 2019.
"Sam has been on our radar for the last couple of years and I was pleased when we managed to get him in the car last season. Sam has so much raw talent which he demonstrated in 2018 by excelling in both our Ginetta GT4 and Toyota touring car.
Sam's commitment to the team just shows the respect and reputation we are gaining as a team in the UK. We see all of our team members, both staff and drivers, as part of the HARD family and Sam bought into our values from the off. It's very satisfying for us."
Randon is sponsored in 2019 by headline sponsors Twincentric Integration and Velocity IT Interim and Consultancy, plus Incite Consulting, MX Display, DM Integration, and Catena Business Networking.
Entering it's 5th year, Team HARD. Racing is due to expand to more than 14 championships in 2019. It's this scope that allows the team to sign drivers without them committing to a championship at the same time. Sam and the team are currently assessing which one of these championships will help springboard the 23-year old's career in 2019.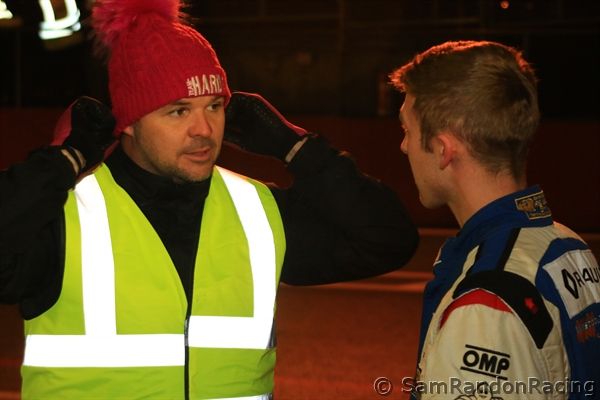 Sam will be working with Team HARD boss Tony Gilham this season.
© SamRandonRacing Limited, 2009-19. Unauthorized use and/or duplication of this material without express and written permission from this blog's author and owner is strictly prohibited. Excerpts and links may be used, provided that full and clear credit is given to SamRandonRacing Limited with appropriate and specific direction to the original content.
KEYWORDS Neil Randon get started in karting start karting TKM not ROTAX Whilton Mill, Kimbolton, Shenington, Rissington, BT82,Super 1 one, clutched direct drive, Tony, flags, trophy, clio cup protyre, renault, BARC,BTCC, British Touring Car Championship, Westbourne, SWB, SV, Danny Buxton, talent, future, racing driver, BTCC, Clio, Maserati,Tony Gilham, Team HARD, Westbourne Motorsport