2019 Season
Sam is looking up after season finale
Story by Ashbourne News Telegraph
Photographs: as per watermark – AVIT Media
ASHBOURNE driver Sam Randon is aiming high in 2020 after his final race of the year in the Millers Oils Ginetta GT4 Supercup.
It was a support race in the final outing of the British Touring Car Championship at Brands Hatch, watched by 40,000 spectators and a live TV audience. And while Randon showed great pace during Friday testing, despite damp conditions, the three races were more difficult in deteriorating weather.
He struggled to make progress in the first two races, while race three ended prematurely when his Team HARD team-mate tagged the back of Randon's car at Hawthorn bend.
However, Randon's confidence has grown and he is targeting a serious championship assault next year.
x
x
"There is loads of time to come from me," he said.
"And if I can get to know the circuits and car in downforce trim better, I know I can get up to mix it with the guys at the front."
Rain made life difficult in races one and two, Randon saying: "It was like a different car, I just couldn't find any grip especially on the slippery Indy circuit.
"I was losing so much time waiting for the grip so I could get the power down."
Despite his frustrations, Randon had actually done enough to secure pole and a race win, had he entered as an amateur.
But Randon added: "This isn't about bagging amateur trophies, this is a longer term plan aiming for the overall championship."
And it was a frustrating early end for Randon in race three.
"That shouldn't happen between team-mates," said Randon.
"I was tagged at the back in a corner that just isn't an overtaking place. It broke the suspension and I was a passenger heading towards the barrier."
The team are now working hard to get the budget in place for a full season in the Ginetta Supercup next year.
And finally a big thanks to Tony Gilham and his Team HARD family, chief engineer and Supercup boss Elliot Wood and the boys for the hard work and professionalism throughout the season.
Sam said "We are excited to see what we can achieve next year. "
#GoHardOrGoHome
Sam's Big Learning Curve as he steps up to Supercup
Story by Colston Crawford, Ashbourne News Telegraph
Sam Randon found it tough going when he stepped up to tackle a round of the Millers Oil Ginetta GT4 Supercup, a support race to the British Touring Car Championship, at Knockhill in Scotland.
Randon was racing in his familiar Ginetta for Team Hard but with a different set-up to the GT4 racing he has spent most of the season in, so the learning curve was steep.
"I've never driven Knockhill before and have had very limited time in the car with this Supercup spec," said the Ashbourne driver.
"It has a much bigger wing than the GT4 spec I am used to and, consequently, corners much faster, as the downforce makes a huge difference but takes some getting used to."
There was an option of competing in either Pro or Amateur classes and Randon opted to jump in the deep end.
"I could have won trophies as an Am but this is, hopefully, a long-term project and I wanted to race with the best and understand where I was," he said.
"The quality of drivers in both classes is very high. This championship will really test me and I hope racing against them will bring me on."
Randon found himself at the back of the pack for the first race.
"I started quite badly and the pack just swallowed me up," he said.
Race two was better, with Sam fifth at one point and finishing a respectable sixth.
Race three started well enough until the championship leaders came through and Randon was side-swiped off into the gravel, live on TV, as they went two abreast through the chicane.
"I must admit the wheel-to-wheel racing of Supercup is quite a culture shock. GT racing is more of a long game," said Randon.
"It was tough but, overall, I am pleased with my pace. These guys are at the top of the sport and some have been doing this a long time. I know there's a lot more to come from me and I intend to be up there mixing it with them real soon."
Sam's next Supercup race will be on the Grand Prix circuit at Brands Hatch in October, another layout that the 24 year old lacks experience.
Randon to step up for final races in Ginetta
Story by Colston Crawford, Ashbourne News Telegraph
ASHBOURNE racing driver Sam Randon will try his hand at a higher standard of racing – although in the same car – for two meetings towards the end of the season.
Randon's Team HARD have withdrawn him from the GT Cup Championship, where he has been competitive but in which the organisers allowed other cars a significant power advantage.
Now they will enter two rounds of the Miller Oils Ginetta G55 GT4 Supercup, which runs on the televised British Touring Car bill, and in which there is a level playing field for power, not to mention a higher profile.
In the Supercup races, he will race individually, rather than sharing with a team-mate.
"I just love the Ginetta G55 and racing with Team HARD," said Randon.
x
"The SuperCup cars have huge rear wings and much more effective downforce than the GT4 category I have been racing the car in.
"As such, it can corner much faster but does test your confidence as a driver."
Randon will race just 2 of the final 3 rounds unless further funding can be secured. The rounds he will compete in are at Knockhill in Scotland and the Grand Prix layout at Brands Hatch.
"I'm looking forward to the challenge," he said.
"I've never raced at either of the circuits but it's long been an ambition."
Randon remains under the guidance of Team HARD boss and former BTCC driver Tony Gilham. His first televised race will be shown on ITV4 on Sunday, September 15.
Randon is grateful to his sponsors; Twincentric Integration, Velocity IT Interim and Consulting, Incite Consulting, AVIT Media, MX Display, DM Integration, Catena Business Networking, and The Chequered Flag Micro-bar.
Sam said "Without them I simply wouldn't be racing".
Sam welcomes the wet at Snetterton
ONE win, one second place and the frustration of a broken drive shaft with a win in sight – it was an eventful weekend in the wet at Snetterton race circuit for Ashbourne driver Sam Randon
Story by Colston Crawford - Ashbourne News Telegraph
Photos by Ian Cutting (Prescott Motorsport Photography) & AVIT Media
Randon and his Team HARD colleagues were happy enough to see it rain, as wet weather nullifies the horsepower advantage their main rivals, in a McLaren, have over Team Hard's Ginetta in the GTH class of the GT Cup championship. The long straights at Snetterton favour the more powerful cars, although driving the Ginetta G55 is a purer experience, too, as it does not have ABS or traction control. As usual, the format at Snetterton was a 25-minute sprint race each day and a 50-minute endurance race which has to include a driver change midway.
In Saturday's practice, Randon raised eyebrows, finishing third fastest overall – beating many of the much bigger GT3 Lamborghini, Ferraris and Porsches which could not get their power down in the conditions.
There was no joy for Randon's team-mate Josh Jackson in the Saturday sprint race in dry conditions, as he finished a minute behind the McLaren. But in the endurance race, after Jackson, taking the first stint, had to come to the pits early for a tyre change from slicks to wets, Randon found himself chasing down rivals in an Aston Martin and a Porsche Cayman who had not needed that extra pit stop .
He did just that, catching them at five seconds per lap in the wet until he was P2 with two laps to go and with every chance of taking the win. That was when the drive shaft snapped and the race was done.
"I knew I was within a lap of catching him and, to be honest, overtaking would have been quite straightforward, as I seemed to have much more confidence in the corners. It was so frustrating."
On to Sunday and the second sprint race, again in the wet, Randon had a good start and broke away from the field, even staying with the GT3 cars for several laps but leaving those in his own class behind by almost a minute.
x
It was a big enough lead for the 24-year-old to recover from spinning the car on the last lap and carry on to win.
x
"I spun the car having touched a wheel on a slippery kerb," said Randon, "but, fortunately, I had enough of a lead to recover."
Impressed team boss Tony Gilham said: "
Our car doesn't have the driver aids such as ABS brakes and traction control.
"
There's a saying in motorsport – you can teach them to drive quick in the dry but in the wet they either have it or they don't
."
The writing was on the wall for the team in the Sunday endurance race, however, as the rain finally relented and the track started to dry. Randon started well while it was still wet but the McLaren was soon powering past on the straights.
"
It meant our wet advantage was significantly eroded and the McLaren could use his power advantage and just drove past me on the straight,
" said Randon.
However, after the pit stop, the rain returned and Jackson started to catch the McLaren again. Incredibly, he even passed it briefly on the last lap.
"
Josh actually took the lead on the last corner of the last lap
," said Randon.
"
But the finish line was too far away and he couldn't hold the position as the turbos kicked in on the McLaren
."
Jackson had to settle for second and Team Hard had to reflect on a job well done which might have been better.
"We've come away with silverware and points so it's not a bad weekend by any stretch," said Randon.
"But, obviously, we would prefer to be more competitive in the dry."
The GT Cup moves on to Silverstone in three weeks – another track with a long straight which will obviously favour the competition if it is dry.
x
"We are watching the longterm weather forecast," smiled Randon.
Tough Weekend For Sam
IT IS a measure of Sam Randon's progress with Team Hard that he came away from Snetterton at the weekend disappointed with second place in the GT Cup.
Story by Colston Crawford, Ashbourne News Telegraph
Pictures by Ian Cutting Photography and SamRandonRacing
But it was also a weekend when the team failed to finish the opening sprint race after a coming-together with a Ferrari and they were only able to take fourth place in the final race of the weekend.
The format sees a sprint race, for one driver, and an endurance race, which requires a pit stop and driver change, on each race day.
Randon again went into action alongside Josh Jackson, who joined the team just before the first round, when they recorded a win in the GTH class at Donington Park.
At Snetterton, they were concerned that the track, with its long straights, would favour the more powerful cars, while Team Hard's Ginetta G55 would be more agile on the corners.
In addition to the previous round's rivals, they were up against a new McLaren 570 and another addition was a very quick pro/am Porsche Caymen.
Randon started well, qualifying in pole in the car's GTH class, but it was only the first corner in the sprint race before they were in trouble.
Randon was surprised by a heavy-braking Ferrari and contact was made, resulting in a light scratch on the Ferrari but major damage to the Ginetta's fibreglass front end.
Randon came into the pit for repairs but found electrical gremlins when he went back out, with the car cutting out, so he was unable to finish, a result which hurts the team's championship position.
"The first few corners are significant overtaking opportunities but you have to commit," said Randon.
"I was still on the throttle when the Ferrari braked in front of me in a place you wouldn't expect him to"
The endurance race was only an hour later and the Team Hard mechanics worked a small miracle to repair the car and, hopefully, sort out the electronics, completing their work with seconds to spare.
Randon started in last place after his DNF but pulled off a brilliant fightback, climbing seven places overall and up to second in class by the end of the first lap. By lap six he was leading the class, having passed the Mclaren too, but the pit stop did not go well and Jackson took over with the lead lost. He battled hard during his stint but could not pass the McLaren again and they had to settle for second place.
The next day was Jackson's turn in the sprint race and he also qualified the car in pole before the long Snetterton straights worked against the team and he had to settle for a close second place.
In the second endurance race, while the McLaren got away, Jackson got held up battling with a BMW fighting for points in a different class and lost ground. The team tried pitting early in a bid to get the jump on the Mclaren but the move did not work out and Randon emerged from the pits still behind.
Worse still, under the complex rules of the competition, the team were penalised for a pit stop deemed to be one second too short and a stop/go penalty dropped the Ginetta out of the podium positions.
They came home fourth behind the Porsche Caymen but a clean sweep of four wins for the McLaren will make chasing the overall title a tough task now.
"One of the issues for us was tyres but it just comes down to funding," said Randon's father, Neil.
"We desperately need a new sponsor to support our tyre budget.
"The other teams are using three new sets over the weekend compared to our one set. We had no grip at the end and it's too much to ask of the Ginetta, despite it being kind to its tyres."
Sam Randon added: "This has hurt our championship aspirations. We have some time now to look at the strategy and, hopefully, find some tyre budget to get back on equal terms."
It is Snetterton again for the next round in the championship, in July.
Sam off to a flyer with victory at Donington
SAM Randon enjoyed a winning start to his GT Cup season at Donington Park despite losing his co-driver just before the start of the campaign.
Story by Colston Crawford, Ashbourne News Telegraph
Pictures by AVIT Media
Ashbourne driver Randon had been set to start for Team Hard alongside Simon Rudd, who he ended last season teamed up with. But Rudd made a sudden decision to move on and the team drafted in GT rookie Joshua Jackson at the last minute.
That made for an uncertain weekend but just as Randon had done in stepping in for the team last season, Jackson proved up to the task and the two were in contention throughout.
The GT Cup is run in several classes and the team opted to go into the GT4 category, which had a much bigger entry list than their first choice. The schedule sees a short sprint race each day, followed by an endurance race of 50 minutes, which involves a driver change in the middle.
Jackson was put into Saturday's sprint race to give him a good feel for the 380bhp Ginetta G55 the team are using.
Rear wheel drive and, unlike many cars in the field, with no traction control or ABS brakes, it is a car that really tests a driver's skill. Less powerful than some of the others, it makes up for it by being lighter than some.
Jackson rewarded the team with a podium finish on Saturday then, in the first endurance race, he drove first and handed over in the lead. At the end of the 50 minute race though Randon ended up finishing second to the more powerful McLaren 570, although he was peeved to make a small mistake which cost him the win.
On Sunday, Randon drove the sprint race and crossed the line in first place after a fierce cat-and-mouse battle with the McLaren, winning by the slimmest of margins.
On to the second endurance race and Randon, taking his stint first, had the Ginetta in second place, but still within a second of the McLaren. Team Hard pitted first but the McLaren team messed up their pit stop, putting them 30 seconds behind, and it was a gap Jackson proved able to maintain to the finish to give the team their first win.
Randon reflected on an exciting weekend.
"Due to entry numbers we chose to switch class into the GT4 category. It has a much healthier entry list but we've come here to race, so the car set-up was changed to fit the competitive GT4 class."
Randon was annoyed with his Saturday endurance race error.
"Due to a communication mix-up, I thought I was chasing the McLaren when, in fact, it was a few seconds behind me. I was pushing hard on the limit and made a small mistake which put me briefly on the grass at Redgate Corner,' he said.
"We finished P2 and we should be happy but I'm disappointed that we should have won and gutted for Josh, who drove so well in the first stint.'
"Josh drove incredibly well. He hasn't driven a GT car for over a year, so for him to come straight in and be on the pace is phenomenal"
After his Sunday sprint race win, Randon added: "It feels like I've been in a race. That was not easy.
"I've also got to thank (team boss) Tony Gilham and the boys at Team Hard. They had faith in us even when we were out-qualified. The sister car won its class, too, so a great reward for all the hard work.'
The GT Cup rolls on to Snetterton in four weeks' time, where the pairing of Randon and Jackson will continue.

Ginetta will be 2019 challenge for Sam
SAM Randon's racing challenge for the 2019 season has been confirmed. The up-and-coming Ashbourne driver will drive a Ginetta G55 car alongside seasoned campaigner Simon Rudd for Team Hard in the GT Cup Championship, which starts with a round at Donington Park next month.
Story by Colston Crawford – Ashbourne News Telegraph
It will be the first season the team will contest the whole GT Cup campaign. Randon had already been confirmed as a full member of the established Team Hard outfit for 2019 after impressing in a number of guest drives for the team last season but they had not decided which car to put him in.
The Ginetta was one in which he competed well when covering for Rudd's team-mate Tom Barley last season. He and Rudd won the Donington round of the Britcar Endurance Championship outright, a first for the team. Randon also raced one round of the GT Cup last year in a Maserati.
Rudd won the GT4 class of the Britcar Endurance series in 2018 and has been with the team, founded by former British Touring Car Championship driver Tony Gillham, since they started in 2013.
"For 2019, there was only one option that appealed to me and that was to team up with Sam. He did a mega job when we raced together last year, taking the overall victory at Donington.
"We instantly gelled, which for me is such an important attribute when racing as a team. I am sure we will be pushing each other to the limit in 2019!"
"I'm really pleased to be paired up with Simon Rudd this year." said Randon.
"It was an instant spark between us as a pairing last year and we said at the time we hope to drive together again. Simon takes his racing very seriously and with Team Hard behind us we fully intend to win the class."
x
x
Gilham added: "I can't wait to see the pairing get going in the GT Cup. I've known Simon for a long time and I know that he can challenge at the front.
"Sam made a fantastic impression on the team in 2018 and proved that he is quick in any car he drives. A string of top-level performances in the Ginetta last season proved to me that he can make the jump up the ladder in 2019. This is a great opportunity for all parties to add a new championship to their collection."
Randon is supported by longterm headline sponsors Twincentric Integration and Velocity IT Interim and Consulting, along with Incite Consulting, MX Display, AVIT Media, DMi Integration, Catena Business Networking and the Chequered Flag micro-bar.
DM Integration join the adventure
SamRandonRacing signs up with Chester based DM Integration for the 2019 season
DM Integration is an amalgamation of over 30 years' experience, dedication, passion, understanding and knowledge in Business Transformation. Their education, support, coaching, facilitation and mentoring will help your organisation reach it's full potential of 'excellence' through your team of people and 'Leadership through Integration'.
https://www.dmintegration.co.uk/
Sam said "Dave at DMi is a passionate racing fan with his horses – so it was easy to persuade him to try a different kind of racing."
DMi were particularly interested in accessing the business hub with Team HARD Racing and have already worked together with Sam's sponsor Velocity IT Interim and Consulting.
New partnership announced with Derby based MX Display
SamRandonRacing signs up with Derby based MX Display for the 2019 season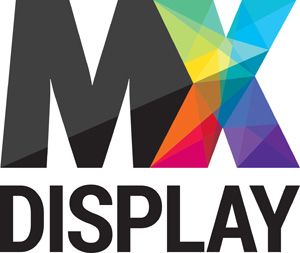 MX Display specialise in the design, production and installation of large format graphics, signage, branding and visual communications. They have much experience of working within retail environments, corporate offices, sporting arenas, visitor attractions, education and events and our consultative approach allows them to tailor the best solution for each project and budget.
Randon said "We are really pleased to welcome the guys at MX Display to our race weekends. I can't wait to see their colorful logo on the car."
Check out their web site here http://www.mxdisplay.co.uk/

Randon back for a full season with Team HARD Racing
Sam Randon (23) has committed his future to Team HARD. Racing for the foreseeable future with both parties currently assessing their options with regards to which series the Ashbourne racer will compete in for 2019.
Randon took part in multiple Britcar races in 2018 which saw him race in both a Ginetta GT4 and a 2016 Toyota Avensis BTCC car.
Randon is excited to work with the Kent based outfit for a complete season in 2019.
"It was an easy decision to sign up with Team HARD for 2019 after such a successful few races with them last season. Despite the number of drivers and cars he manages, Tony has a genuine interest in me as a driver and the team has a real family feel to it.
"I worked with a few different crews last year in Team HARD and they all love their racing and are really dedicated to turning out the cars in the best possible way to win. Winning is clearly important to Team HARD and I want to be part of that."
Tony is delighted that Sam (Randon) has committed to Team HARD despite not finalising which series he will enter in 2019.
"Sam has been on our radar for the last couple of years and I was pleased when we managed to get him in the car last season. Sam has so much raw talent which he demonstrated in 2018 by excelling in both our Ginetta GT4 and Toyota touring car.
Sam's commitment to the team just shows the respect and reputation we are gaining as a team in the UK. We see all of our team members, both staff and drivers, as part of the HARD family and Sam bought into our values from the off. It's very satisfying for us."
Randon is sponsored in 2019 by headline sponsors Twincentric Integration and Velocity IT Interim and Consultancy, plus Incite Consulting, MX Display, DM Integration, and Catena Business Networking.
Entering it's 5th year, Team HARD. Racing is due to expand to more than 14 championships in 2019. It's this scope that allows the team to sign drivers without them committing to a championship at the same time. Sam and the team are currently assessing which one of these championships will help springboard the 23-year old's career in 2019.
© SamRandonRacing Limited, 2009-19. Unauthorized use and/or duplication of this material without express and written permission from this blog's author and owner is strictly prohibited. Excerpts and links may be used, provided that full and clear credit is given to SamRandonRacing Limited with appropriate and specific direction to the original content.
KEYWORDS Neil Randon get started in karting start karting TKM not ROTAX Whilton Mill, Kimbolton, Shenington, Rissington, BT82,Super 1 one, clutched direct drive, Tony, flags, trophy, clio cup protyre, renault, BARC,BTCC, British Touring Car Championship, Westbourne, SWB, SV, Danny Buxton, talent, future, racing driver, BTCC, Clio, Maserati,Tony Gilham, Team HARD, Westbourne Motorsport